Charitable Fund
The charitable fund was set up in 2009 and consists of employees from all areas of the business. The charitable fund is designed to 'give back' to the communities in which Applegreen operates and is very much embedded into the Applegreen culture, and employee engagement is a huge part of the Applegreen ethos. Every time a customer stops and shops in-store, the company donates 1c to the Charitable Fund. Throughout the year, employees at head office and at stores organise events to raise awareness for our charity partner through volunteering and fundraising activities, including static cycles, fun runs, hikes and marathons.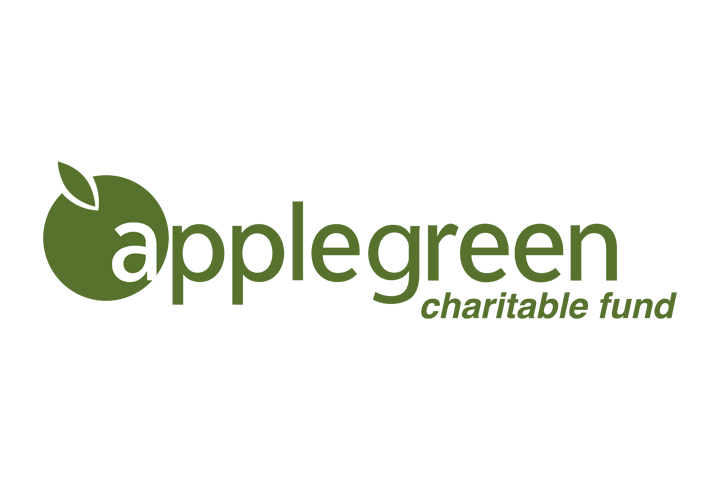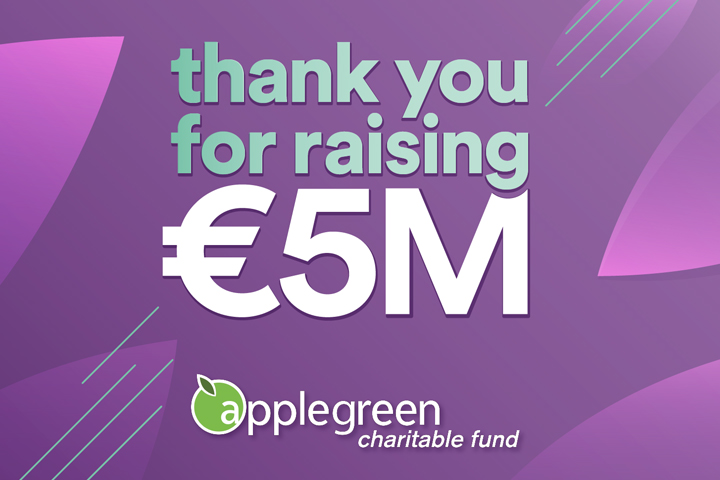 Applegreen Donates Over €5 Million to Irish Charities
Since 2009, we have raised over €5 million for children and adult services in Ireland. The funds raised by Applegreen staff and customers have a huge impact on each of our charity partners and the wider community. Thank you to all our customers and colleagues for your continued support throughout the year and for helping us raise an incredible €5 million for our charity partners.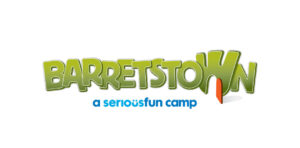 Barretstown
Barretstown offers free therapeutic programmes at their unique specially designed campus in Co. Kildare and through outreach programmes in hospitals and schools throughout Ireland, for children and their families living with a serious illness.
When a child is seriously ill, their life becomes about everything they can't do anymore, and they can stop feeling like a regular child. Even when they physically start to get better, the psychological scars of their illness, or that of their siblings, can remain, eroding confidence, diminishing self-esteem and coping skills.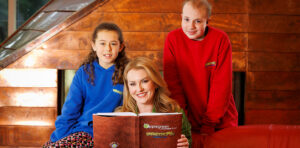 At Barretstown we Press Play.
Barretstown empowers and encourages each child to step out of their comfort zone and re-build their confidence through our medically endorsed therapeutic programmes. They start to discover the magic of being a child again.
Hospitals treat the illness but Barretstown treats the child.
Since opening the gates of Barretstown in 1994, Barretstown has served over 85,000 children and family members living with serious illness.
Childhood stops for seriously ill children. At Barretstown we Press Play.
<!========= Cool Timeline PRO 3.2 =========>

Awards
2017

Chambers Ireland CSR Awards – Partnership with a Charity (Winner)
Philanthropist of the Year with Community Foundation for Ireland

2018

Chambers Ireland CSR Awards – Partnership with a Charity (Shortlisted)

2020

LAMA All Ireland Community & Council Awards - Best CSR Community Programme

2022

HR Champion Awards – Best CSR Strategy for the Applegreen Blossom Fund

2022

Sustainable Business Impact Awards – Community Programme (Shortlisted)