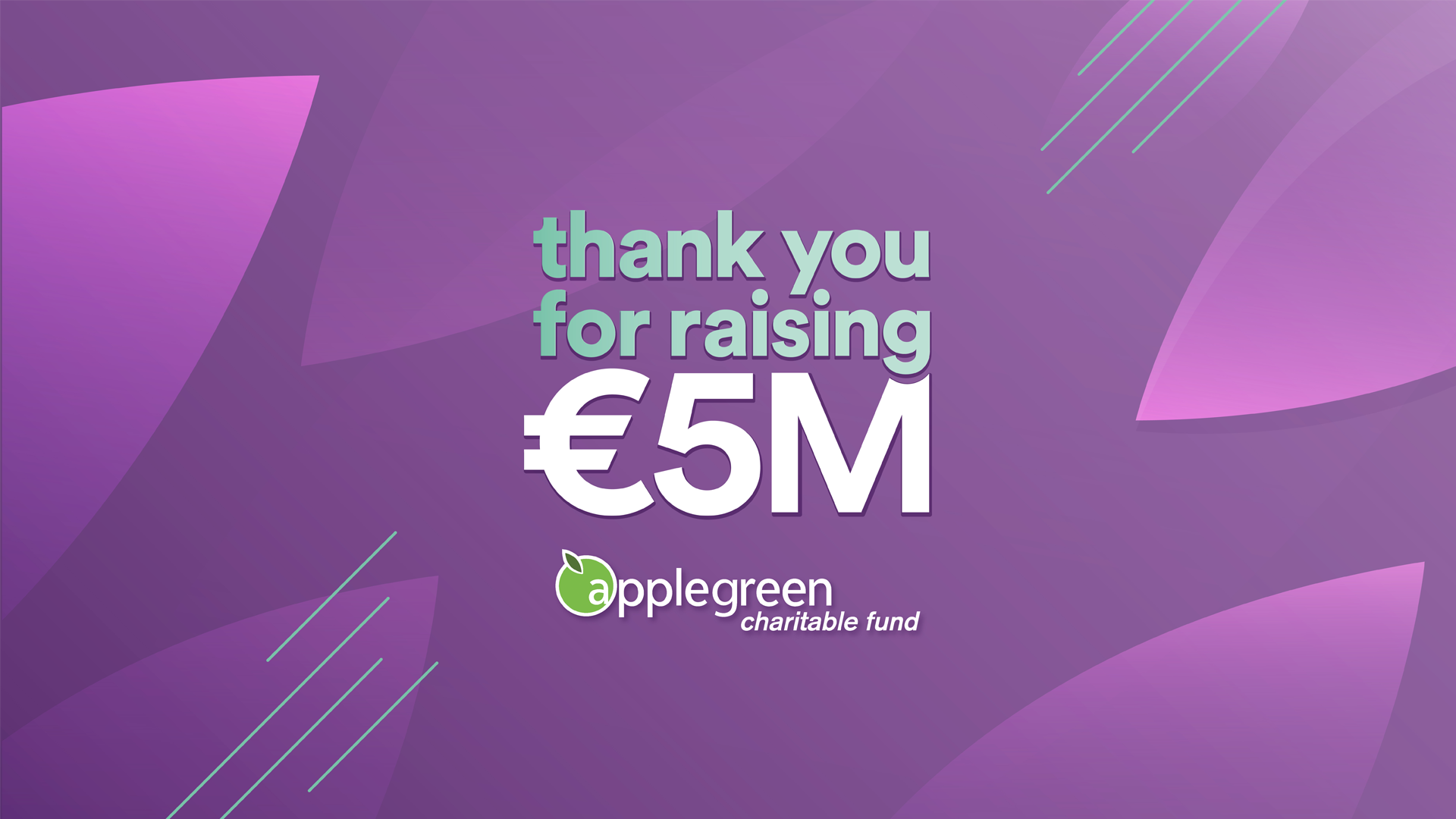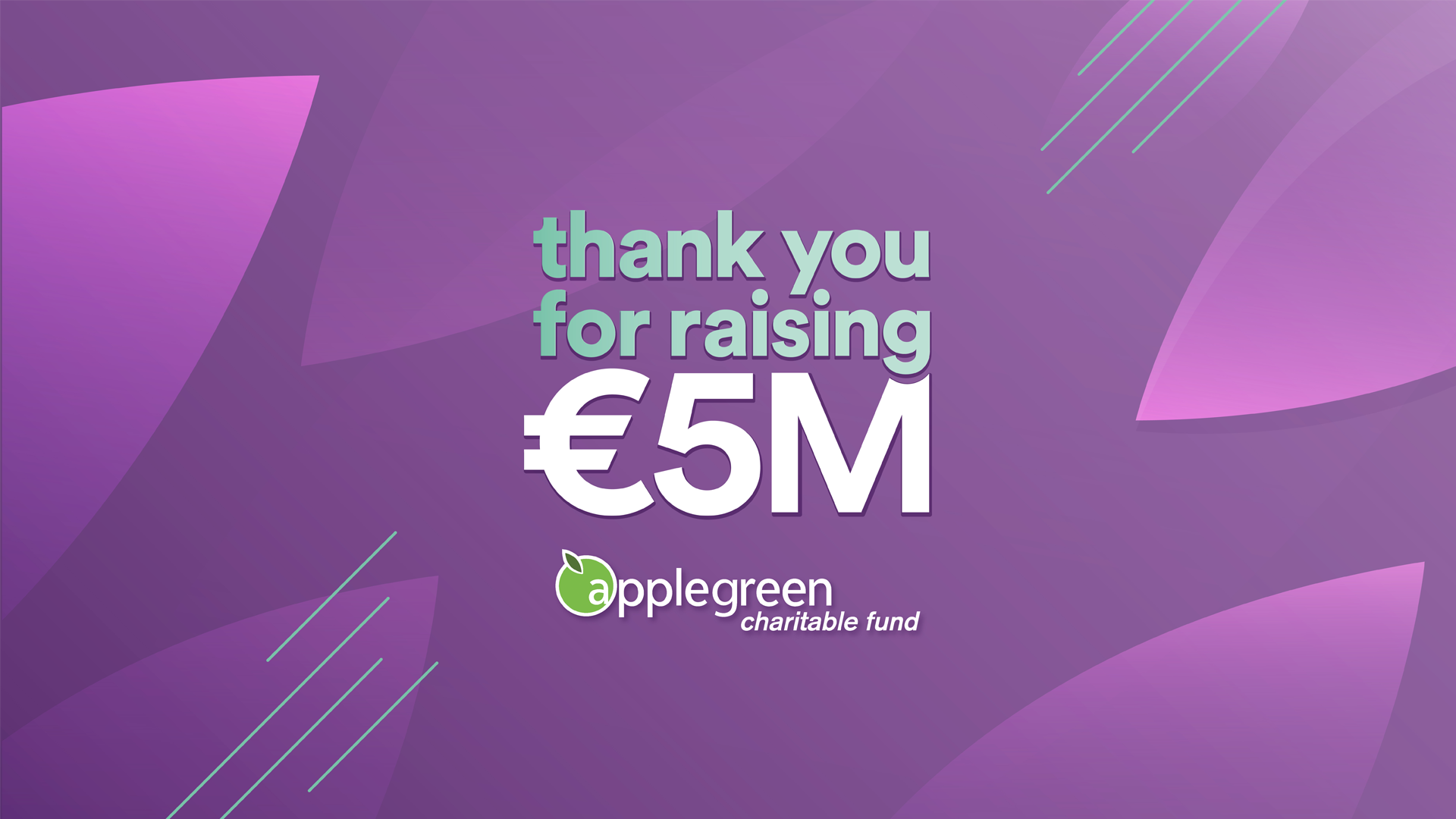 Charitable Fund
The charitable fund was set up in 2009 and consists of employees from all areas of the business. The charitable fund is designed to 'give back' to the communities in which Applegreen operates and is very much embedded into the Applegreen culture, with staff engagement a huge part of the Applegreen ethos. Every time a customer stops and shops in-store, the company donates 1c/1p to the Applegreen Charitable Fund. Throughout the year, head office staff and employees at the sites organise events to raise awareness and donations for our charities through volunteering and fundraising activities, including static cycles, fun runs, skydives and marathons.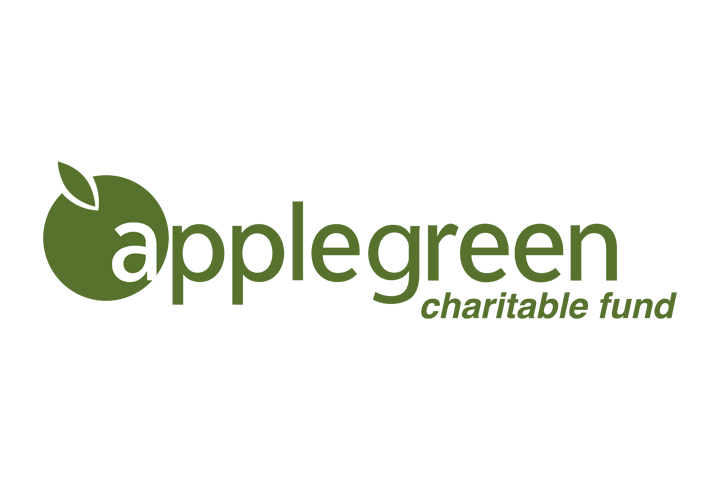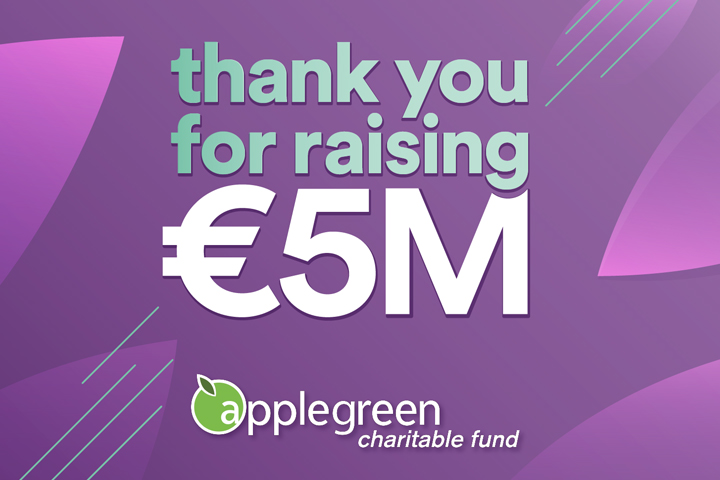 Applegreen Donates Over €5 Million to Irish Charities
Since 2009, we have raised over €5 million for children and adult services in Ireland. The funds raised by Applegreen staff and customers have a huge impact on each of our charity partners and the wider community. Thank you to all our customers and colleagues for your continued support throughout the year and for helping us raise an incredible €5 million for our charity partners.
Current Charity Partners: 2020 – 2022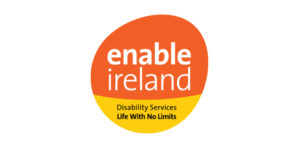 Enable Ireland
Enable Ireland is currently providing assessment, therapeutic, educational and family support services to over 13,000 children and adults with disabilities across Ireland. Support from Applegreen is funding Enable Ireland's respite services, and projects that will enable them to provide the best possible support to the children and young people in their care.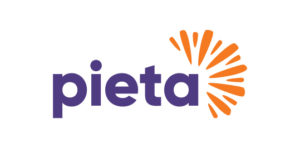 Pieta
Since 2006 Pieta and seen and helped over 60,000 people in suicidal distress or engaging in self-harm and established fifteen centres across Ireland. Pieta provides free one-to-one counselling to people suffering from suicidal ideation, engaging in self-harm or bereaved by suicide. With the support from the Applegreen Charitable Fund, Pieta is able to provide outreach to schools through their Resilience Academy, which aims to increase the resilience of school children and prevent mental health problems and suicide.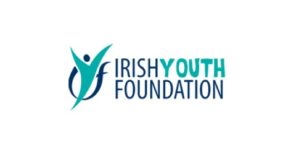 Irish Youth Foundation
Between 2018 and 2021, Applegreen have made a huge difference to the lives of hundreds of children and young people experiencing disadvantage and marginalisation across Ireland, through their partnership with the Irish Youth Foundation and the development of the Applegreen Blossom Fund.
To date the team in Applegreen have raised an incredible €450,000 for the Irish Youth Foundation
This funding has been distributed to 133 projects nationwide
These funds have directly impacted 8,300 children and young people who are living in disadvantaged circumstances
This year's Blossom Fund is focused on supporting successful transitions through education for young people who are at risk of early school leaving. In total, 16 projects around the country have been supported with grants of €5,000 and €10,000 to enable young people to access more opportunities that promote positive transitions throughout their school life.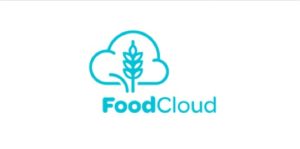 Food Cloud
Applegreen is at the heart of supporting communities in Ireland and have been working with FoodCloud over the last five years to address the issue of food waste on climate change. Applegreen's support contributes to the development of the Foodiverse technology platform, which is used by retailers to redistribute surplus food to families and communities in need throughout Ireland, the UK, the Czech Republic and Poland. The Applegreen employee engagement programme amplifies the partnerships and supports FoodCloud in the redistribution of food through our hubs in Dublin, Cork and Galway. Applegreen's support will enable FoodCloud to redistribute 167,336 meals to over 700 community groups across Ireland. This is the equivalent of 70 tonnes of food rescued, avoiding 225 tonnes of Co2 equivalent emissions.

Friends of the Cancer Centre
Based at the heart of the Cancer Centre at Belfast City Hospital, Friends of the Cancer Centre is committed to supporting local cancer patients and their families when they need it most through their vital work.
Our partnership in Northern Ireland will provides support for the Centre's Teenager and Young Adult Programme, funding vital nursing hours for teenagers and young adults with Cancer.
<!========= Cool Timeline PRO 3.2 =========>

Awards
2017

Chambers Ireland CSR Awards – Partnership with a Charity (Winner)
Philanthropist of the Year with Community Foundation for Ireland

2018

Chambers Ireland CSR Awards – Partnership with a Charity (Shortlisted)

2020

LAMA All Ireland Community & Council Awards - Best CSR Community Programme

2022

HR Champion Awards – Best CSR Strategy for the Applegreen Blossom Fund

2022

Sustainable Business Impact Awards – Community Programme (Shortlisted)